Andrew Album
Bespoke, Website Development, Wordpress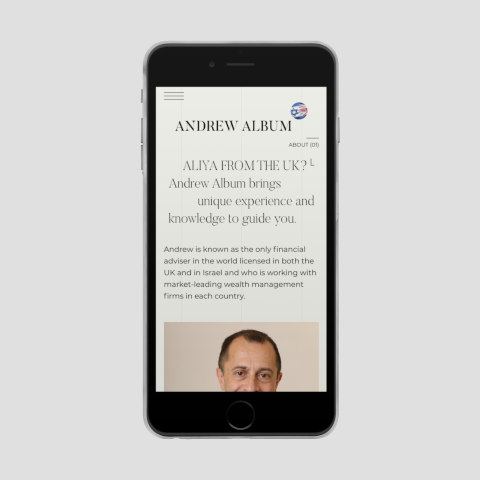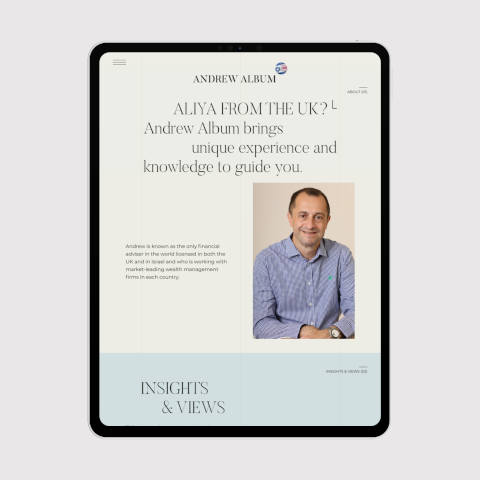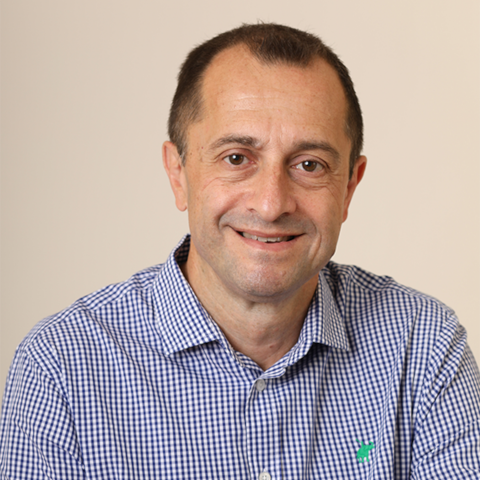 Andrew Album
Andrew Album has three decades' experience and is known as the only financial adviser in the world licensed in both the UK and in Israel and who is working with market-leading wealth management firms in each country.
The clients request was to create a single page site with warm colours and prominent, large-scale typography. A clean and logical page structure was important so potential customers could find what they were looking for quickly and easily.
The new website is aligned with the branding and is responsive to allow viewers from all devices an effortlessly intuitive user experience.
LET'S WORK TOGETHER
If you like my work and want to work together on your next project, get in touch! I would love to work with you so drop me an email: info@lauradawaf.co.uk so we can discuss your requirements.
Mobile: 07979 427 527
Email: info@lauradawaf.co.uk
Skype: lauradawaf