Laura Dawaf
London based freelance Wordpress developer
About
With over thirteen years experience in the industry, I know the importance of a well designed and functional website to your business and this always remains at the heart of my work. Whether you are selling goods, services or ideas, the platform on which you do it must be perfectly suited to your product and your consumer. Whether you know exactly what you want or would like to consider a range of options for a site developed around your needs, my solutions are always delivered to the highest standard, on time and within budget.
01
Brief
Every project is unique. It is fundamental that I understand the needs of the project and the target group so your brand is correctly presented to your clients.
02
Quote
By analysing the brief I give an estimate or quote regarding the project's cost. I offer a list of services and solutions that can be customised depending on the project.
03
Development
I select the right tools to bring the website from resourceful design to life.
04
Demo + Testing
The site is built on a test domain so the client can provide feedback at every stage. I thoroughly test every page and functionality of the website to ensure the best result.
05
Launch
When everything is ready I launch the website!
INFRASTRUCTURE
Website Hosting / Emails / SSL / CDN / Site Security

DEVELOPMENT
Bespoke WordPress Build / E-Commerce / Javascript + jQuery / PHP + MySQL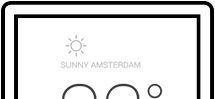 GET IN TOUCH
Your website will be unique, functional and specified by you at every stage, so that it suits your needs precisely and is most likely to have a significant impact on your business growth or web visibility.
STRATEGY
Social Media Marketing / Search Engine Optimisation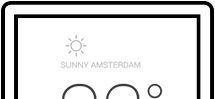 MANAGEMENT
Analytics / Webmaster Tools / Site Speed Optimisation / Ongoing Maintenance